Imagine a future where external lenses can attached to your Smartphone?. Well if what Sony Alpha Rumours says is true then it'll be a possibility very soon! There will be two different lenses – the DSC-QX10 and the DSC-QX100.
These aren't your regular point and shoot lenses though; they have built-in sensors, a Bionz processor, WiFi/NFC connection and an SD card slot. There isn't a display or any camera controls though, which proves they're an accessory for another product – smartphones.
They'll connect magnetically to your smartphone or tablet and communicate with the device via NFC (for Android users) or WiFi (iOS users) where users will be able to control the lenses with a dedicated app.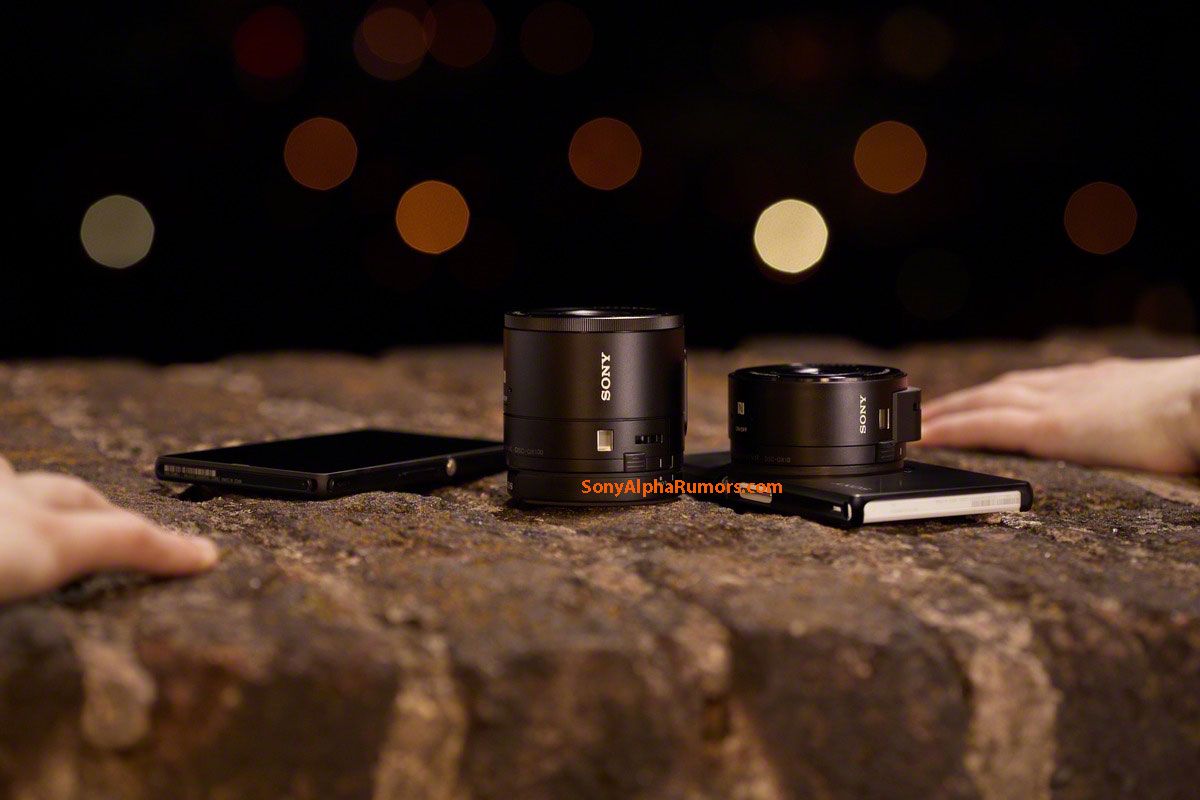 The DSC-QX10 lens is expected to feature a 10x optical zoom and the same sensor as Sony's DSC-WX150 while the DSC-QX100 is expected to feature a 1″ 20.2 megapixel Exmor R Sensor with a 2/1.8 Carl Zeiss lens, similar to the Sony RX100.
The accessory will definitely change the way that "iPhoneographers" take their photos for Instagram and will be a handy accessory for any experienced photographer. There is no information yet on price but they may be announced officially as soon as September 4th. Are you excited for these lenses? Or are they a waste of money? Let me know!