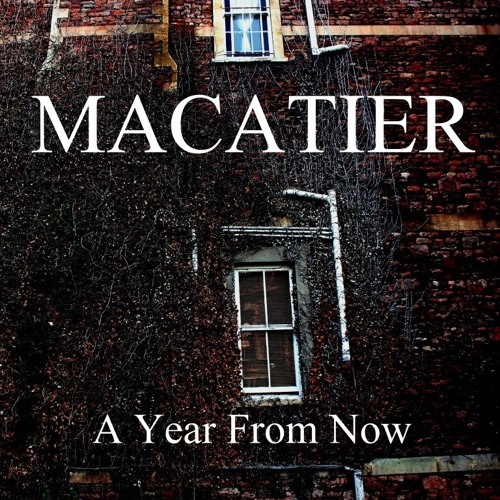 Dan Brown, aka Macatier, is a 21 year old Bristol-based artist, describing himself as an 'upbeat acoustic' musician. Having recently recorded his debut EP 'A Year From Now', he is gigging and throwing himself onto the music scene – and rightly so! This is a really lovely, uplifting EP with some fantastic lyrics. When I listened to the tracks, I found myself easily tapping along to the beats in each song and catching on well with some of the tunes! 'Boxing Clever' appears to be the most popular track on the EP and is quite a simple but effective little song.
The first thing I usually notice about a song is how the artist sings, and I found that his voice is quite raw and had an honest feel to it. I didn't feel like he was trying to hide anything and could feel the emotion in parts. Impressed by this, I will be listening to Macatier's album quite a bit! I am hoping that with his upcoming music he will add more, maybe instruments or something else, I definitely feel like more is brewing, hinting at extra layers in 'Make It Fast' and some more harmonies perhaps!
For an artist trying to start off in the incredibly unfair and difficult industry, he has done a really lovely first EP which is a feel-good, full-of-rhythm set and I strongly recommend giving him a listen!
Macatier performs live in the South-West, having performed at The Croft, The Fleece, Moles Club, and Thekla. He recently performed a headline show at The Croft which was a great success. This summer he will play a stint of shows in and around London.
Take a look at Macatier's youtube here and his soundcloud here. You can also find him on Twitter here!